Making Steel Pocket Door Frames with a difference!
Our steel POCKET door frames are a complete pocket door system designed to be easy to buy and easy to fit.
Use with your own choice of door so your design principles are not compromised.
Our design team has more than 30 years experience in the production of door frames so we have the very latest design features incorporated in our products and these also bring economical advantages too!
New Double Pocket Door Kit
We have designed a new feature allowing two singles to join together to make a double door kit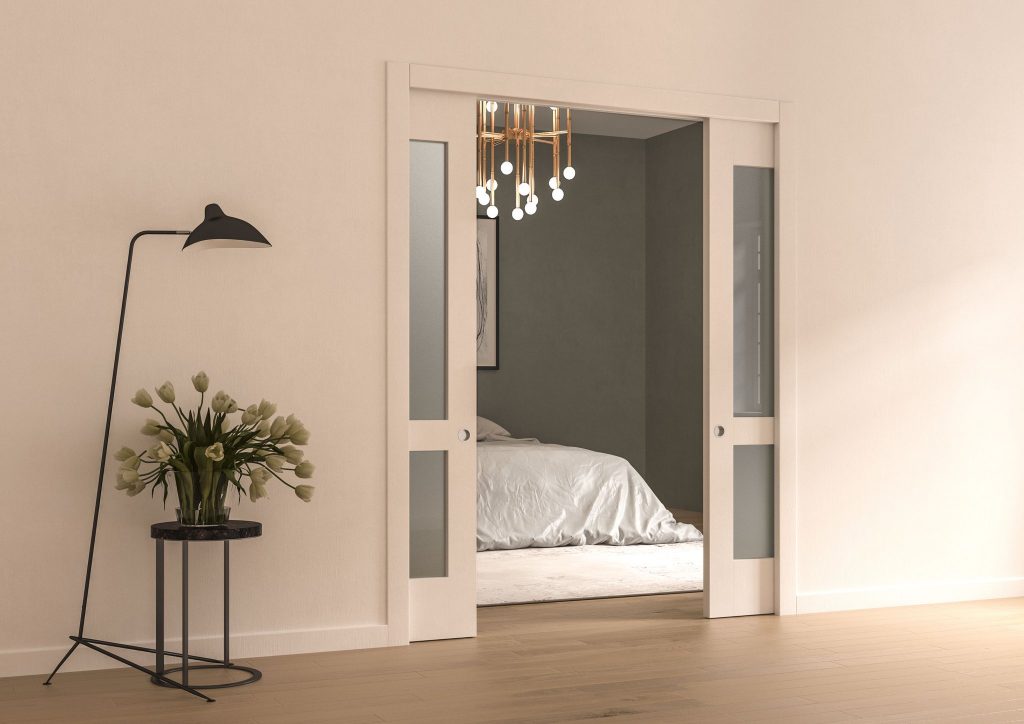 The Inexpensive Beauty of
Rocket Door Frames
CUSTOMER REVIEWS FROM TRUSTPILOT
"Fantastic pocket door at a great price. Being a women I put this together within half a hour. All worked great. Customer services also very good and resolved a issue straight away. Very highly recommended".
"Great communication and service; delivery quick and product excellent"
"Great pocket door and superb customer service. The product is exactly as described, easy to assemble and fit, no cutting of the door required. We have one our bathroom, which makes a massive difference to the space available. Have just purchased a second for another room as we were so impressed with the results from the first one. Highly recommended, great product at a great price".
"Delivered on time, instructions were easy to follow and the quality of the pocket door frame was really good".
"Bought a sliding door mechanism for my son's bedroom. Very pleased with it...easy to adjust, smooth to open & close. Arrived on time. Would definitely use again. Good instructions".
"I came across this website looking for a way to have a flushed/hidden door without the high costs. I spoke to a lady called Ruth who was very helpful and extremely knowledgeable. Ruth liaised with the builder and I ordered a flushed frame which was delivered the next day. The only hiccup was on arrival part of the frame was damaged. I called Rocket doors and spoke with Ruth again. This was no problem for her and starlight away without hesitation Ruth resolved the situation. Customer service was great. I would certainly be ordering from Rocket door again!!!!".
"Great bit of kit and reasonable price compared to others. Communication excellent. I was doing something a bit unusual with my frame by having it on its side and advise was provided to help. Some parts were received damaged and they dealt with the problem quickly and sent out replacement parts quickly and with additional protection. Well recommended.".
"Bought two of these for my celler. They needed shortening to fit, but as an engineer this posed no propblem other than voiding the warranty. Very clever design, and even my nit picking celler construction engineer was impressed. Both now in and functioning. One downer, the instructions make Ikeas look good. They need some more enlarged details in places. They do give a link to a video, but woith no reception in the underground, it was not really much help. Service from the young lady at the office was wonderful, and their delivery driver followed my instructions perfectly. Great experience".
"Very swift delivery. Good communication throughout. The door frame works well, I've had to modify very slightly because of a thicker wall, but was expecting this. It was my first fitting and the video was a great help. Good product/company".
"This was a breeze to put up and really easy to install. This is my first door from them, and I have only installed one other. The other was a nightmare . This one was brilliant. Great you tube video shows you exactly what to expect. Watch that. Then follow the amazing clear instructions to do a brilliant job. Thank you for providing a simple , great working solution to my downstairs toilet lack of space for a swinging door. Cheers".
"Excellent customer service ... excellent manufacture of the frame ... simply everything perfect ... just Thank You is not enough".
"I had been looking for a sliding door which would hide away when fully open. They were all so expensive and complicated to fit. I then came across Rocket Pocket it is brilliant value for money and it was so easy to assemble and then fit in place. I was fitting it against an existing wall and the details on how to do it were on their website. Literally within about 3 hours i had it assembled and in place. It is also so quiet no rattles from the rollers or track. Great Product !".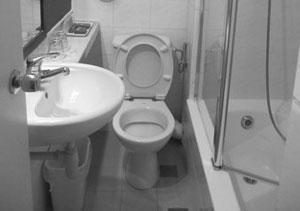 Improve your bathroom layout. Make the space in your bathroom seem bigger without moving walls. Free up wall space by getting your door to slide
Read more »