What could be handier than doors that hide when you don't need them? That's the beauty of pocket doors.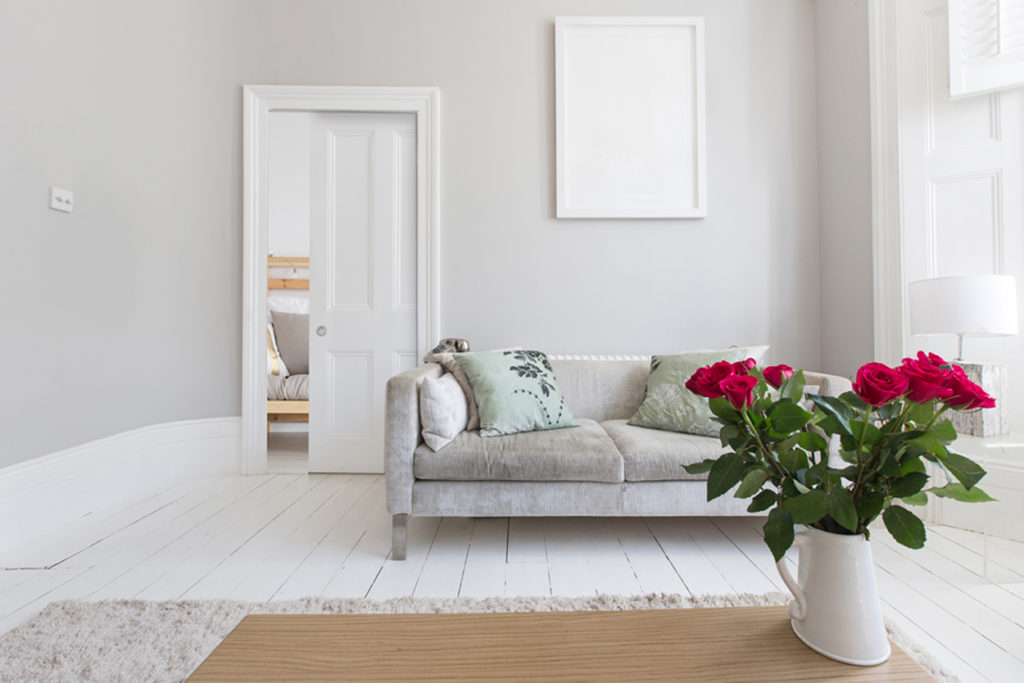 A sliding pocket door is a door that slides back into a pocket in the wall. The door is top hung which means it leaves the floor free of obstructions. Rather than a sliding door which is surface mounted and when open slides across a wall, a pocket door disappears out of view. Pocket doors allow you to save space. Usable floor space is freed up by using a sliding pocket door instead of a hinged door, and unlike a surface mounted sliding door you don't lose wall space either.
For an inexpensive pocket door solution, we have single and double Rocket Pocket door kits
Single pocket doors are perfect for en-suites, bathrooms, cloakrooms, toilet doors, pantries, doors into kitchens, utility areas, and many other applications.
Our single pocket door kit is easy to assemble and install. Unlike other pocket door kits at a similar price, the Rocket Pocket Kit includes a track with runners and galvanised steel horizontals and vertical that assemble together to create a complete pocket door frame. This is important because the pocket replaces the studwork in your wall so you want it to be rigid and robust. Many other pocket door kits on the market are simply a track and a couple of wooden uprights.
The single pocket door kits can be easily combined to create a double pocket door. So if you are after a double pocket door kit all you need to do is buy two singles!
Double pocket doors are an ideal way to divide off an open plan space and great for using as a room divider between a kitchen and dining room or a sitting room and dining room. Another great use for a double pocket door is in the bedroom as a walk in wardrobe.
WHY BUY A ROCKET POCKET DOOR – THE ADVANTAGES ARE HERE…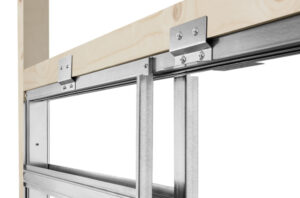 Horizontals and pre-cut galvanized steel uprights make up the pocket, with no risk of warping as you would have with wood.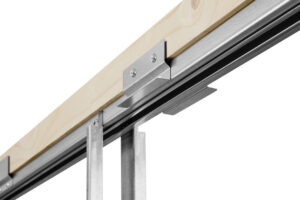 Brackets screw straight onto the stud work and allow you to easily position the plasterboard.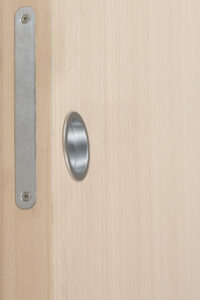 We have a Rocket Pocket door kit to fit most standard door sizes.
The kit pocket frame will exactly fit your door size, no cutting, trimming or adjusting required to make the pocket fit.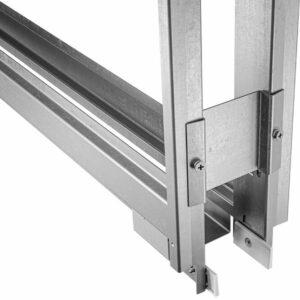 There is no floor track so you can continue the floor surface through the door with no threshold.
It has an adjustable pocket entrance guide so you can use 1-3/8 in. or 1-3/4 in. door thickness.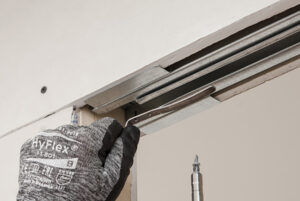 The door brake, made from special spring steel, ensures that during normal use the door will not slam against the door post.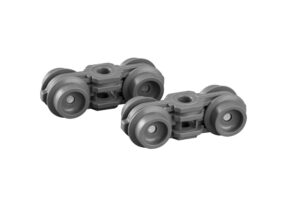 Our runners have chrome steel 'sealed for life' bearings for years of sliding pleasure.
The Pocket System That Fits
Any Style Door