HERE IS WHAT YOU NEED TO INSTALL YOUR SLIDING POCKET DOOR KIT
Take a look at this Rocket Pocket Door video clip below or download our installation instructions to help you with installing your pocket door. The instructions include a list of tools you will require. View the video or scroll down to see how you create the linings.
Pocket Door Instructions for a Wooden Door
"The builder who put it together said it was straightforward to do. He's not done something like this before, and found the instructions and video quite helpful!" – feedback from a happy customer.
The Rocket Pocket Door Kit is quick and simple to install.
DOUBLE ROCKET POCKET DOORS
Its so easy, each single Rocket Pocket system has an adaptable bracket that can be used to connect two singles and make them a double so there is no extra cost for a joining kit. When Installing a double system remember to ensure both systems are perfectly in line and plumb and then the doors will meet exactly in the middle.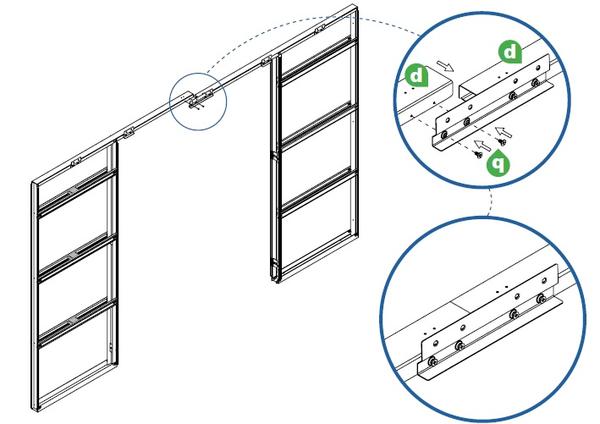 HOW TO CREATE LININGS FOR THE POCKET DOOR SYSTEM
Linings and architraves are usually made to match the door finish.
Here is a quick and easy way of how to do this: Linings instructions or you can contact us for the Rocket Door Frames Lining Kits
If you have any other questions please contact us via the contact form.